Buying a new home represents a big investment, so it is important to know that what you are buying doesn't also come with hidden problems that could end up costing you more money. Any home will require some maintenance throughout its lifetime, but an undetected and uncontrolled pest problem could make maintenance considerably more onerous and costly. Especially if the pest happens to be termites, which are estimated to affect up to 25 percent of Australian homes at some point.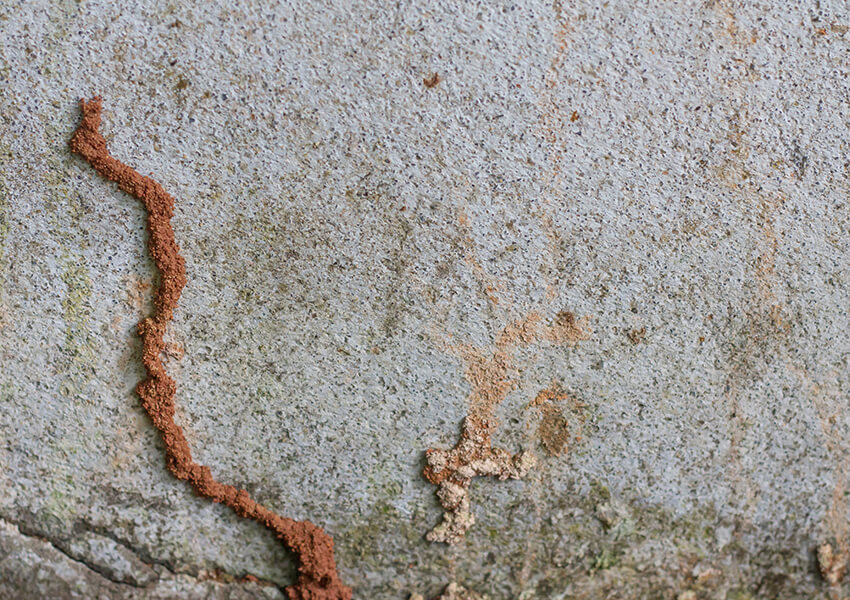 Termites use mud tunnels to safely move between sources of food and their nest.
A pre-purchase pest inspection is always recommended ahead of any home sale being concluded, since it will reveal any visible or hidden pest problems the property is currently exposed to, and potentially reveal any pest problems the home could be susceptible to in future. But you can also arrange a pest inspection for a home you have lived in for some time, where you suspect you may have developed a pest problem, or are concerned about damage caused by an earlier pest problem.
Termites & Timber Pests
We have been providing pest control services throughout the Melbourne and Adelaide areas for more than 70 years, and our professional pest controllers will spend a good portion of the inspection looking for evidence of current and previous activity involving termites and other timber pests. Even if the property doesn't currently have a pest problem, be it termites or other pests, there could well be damage caused during previous activity that hasn't been fixed. Our methods are minimally invasive, and depend heavily on state-of-the-art equipment that makes it possible to see behind walls and through floors without drilling or removing any sections. These allow us to identify signs of any pest activity, not only termites, but we will also examine the property to assess the environmental conditions that could result in future pest problems. This could include untreated timber, dead or dying trees on the property, along with holes and cracks in any part of the structure that could allow pests easy access to your home.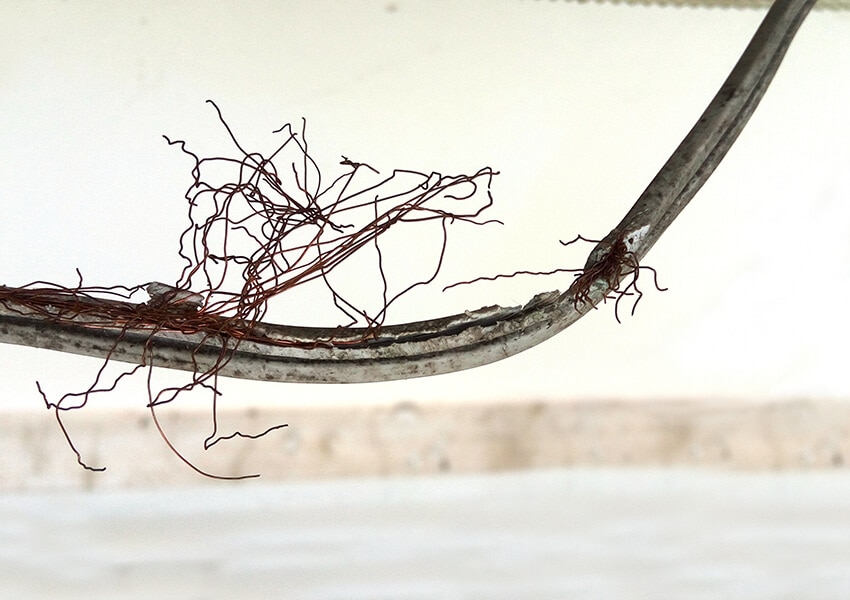 Rats and mice will chew on electrical wiring, and this sort of damage isn't always visible.
The Pest Inspection Report
Once the pest inspection is completed you will be provided with a comprehensive report which will include details such as:
Identified pest activity, both current and signs of past activity.
Any identified structural defects as a result of pest activity, from below the floor, through to the roof void and any external structures.
Any conditions that could be conducive to introducing or drawing pests to your property.
Comprehensive recommendations for actions to be taken. These could include actions that we as pest control professionals can take, and those that would need to be carried out by you.
Suggestions for maintenance activities you can follow to minimise the risk of pests.
However, we don't just hand you the report; our expert team will also discuss the report with you in detail, so you have a better understanding of what each section of the report means, and why specific recommendations have been made. A pest inspection is just that: an inspection. No actions or treatments are involved. We do offer a full range of pest elimination, control, and removal related to a wide range of potential pests, but this is not included with a pest inspection, and would need to be arranged separately by emailing us, or giving us a call on 1300 933 789.