There's a lot of risk involved in moving your business into a new building, regardless of whether the building is newly built or has been standing for some time. And while it is standard practice to get a building inspector in beforehand to assess the structure for any minor and major defects and safety hazards, the same can't be said for having a pest inspection done prior to concluding the sale, lease, or even occupation. And a pre-purchase or pre-occupation pest inspection is every bit as important as a building inspection, since it will allow you to identify any significant pest problems that will need to be addressed. The primary pest problem you want to identify prior to concluding a property sale would be termites, which are capable of inflicting structural damage that isn't always apparent, but can be extremely costly to rectify; in some instances termites could result in whole sections of a building having to be broken down and rebuilt, in order to make the building safe, and to help prevent the termites from spreading.
Pre-Occupation Pest Inspection
A pre-purchase or pre-occupation pest inspection by Adams Pest Control is every bit as thorough as a building inspection, but also minimally invasive. Our highly-skilled pest controllers will inspect every inch of the property, from floor (or basement) through to the ceiling and roof. Using state-of-the-art equipment, they don't only rely on visible evidence of pests, but are also able to look behind walls and other structures without having to drill or remove sections.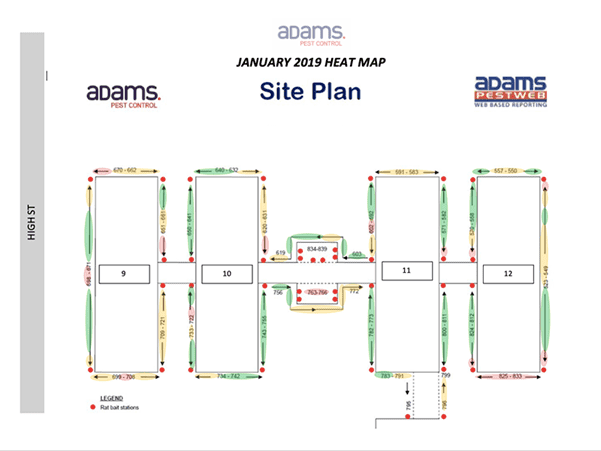 Visible evidence of a pest problem doesn't always give a true reflection of the extent of the problem, with most pests nesting behind walls, in ceilings, and any other dark and secluded spaces. In the process of looking for pests, our inspectors will also look for openings and cracks that provide easy access for pests into the property or could be used as a nesting space in future. Rooves of buildings are also carefully examined for evidence of bird activity, from roosting to nesting, since this can not only result in an unsightly mess in and around your property, but also attract rats, mice, and other opportunistic pests.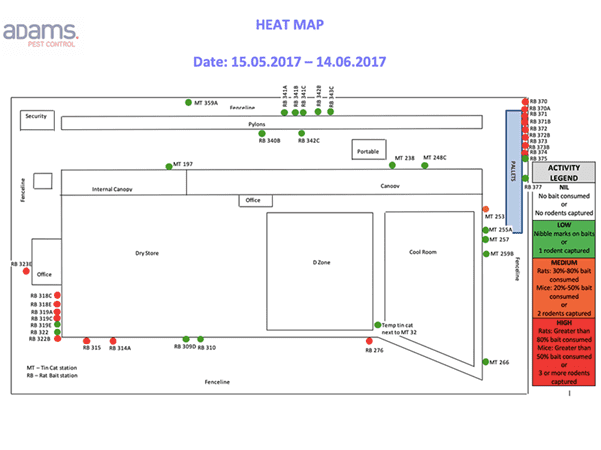 And as should be expected from a thorough building pest inspection, the surrounding land is also examined for evidence of any pest activity, and conditions that could attract pests in future.
Pest Inspection Report
Once the inspection is completed you will be presented with a detailed report, listing all structural problems caused by pests, or that could be used by pests to nest or enter the property. The pest inspection report will also contain details of all pest activity detected, from visible evidence of pests, through to actual pests observed. The report will also list suggested corrective action to be taken, from pest control and elimination activities, through to structural changes necessary to minimise future pest activity. Further to this, our expert pest controllers will discuss the report with you in detail, ensuring you have a clear understanding of the extent of any pest problems detected, and the reason for any suggested actions to be taken.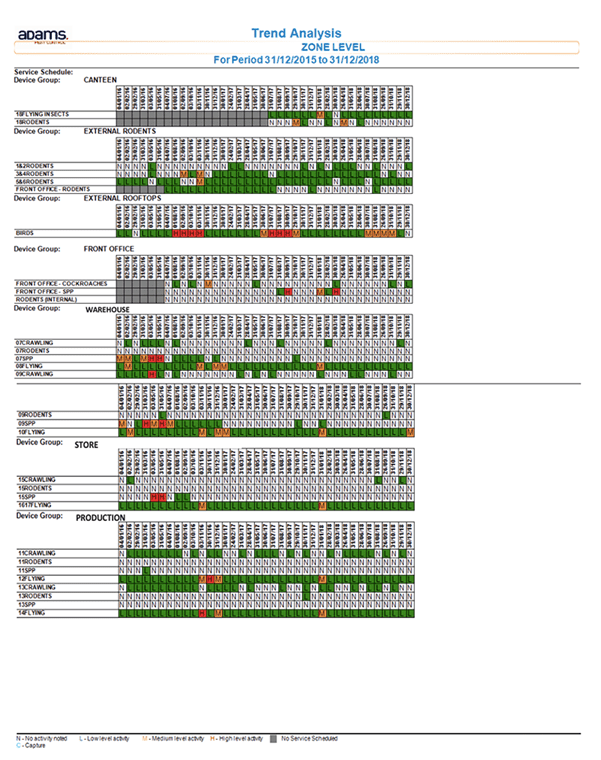 Pest control and pest inspections are not once-off operations. Effective pest control requires ongoing monitoring, and regularly scheduled inspections to assess pest activity, and boost control actions such as baiting and the removal of pests. And once your business takes occupation of a new building, the nature of any pest problems experienced can change, with the storage of materials and food items making the building even more appealing to some pests, not forgetting any food preparation areas such as a staff canteen or breakroom. Regular, ongoing building and pest inspections can help control this, keeping any pest problems well-contained, reducing the risk of reputational damage, and health and safety issues due to pests.
To find out more about our building pest inspections, or to schedule a visit from one of our professional pest controllers, call us on 1300 933 789. We have offices in Melbourne, Geelong, and Adelaide, but also service areas around all three locations.